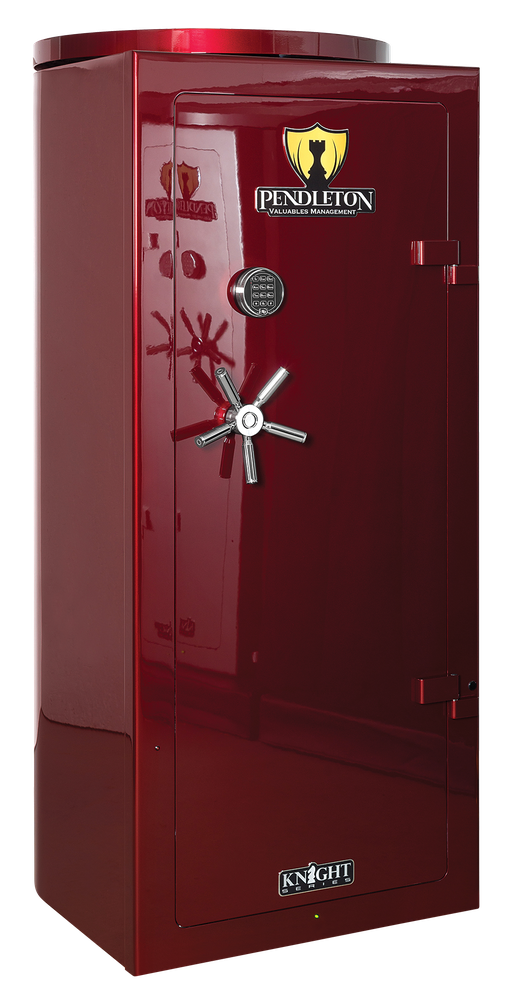 ULTIMATE STORAGE CAPACITY
Knight Series Safes offer unprecedented storage capacity in a compact footprint, making it easier than ever to protect and manage extensive and varied collections. Pendleton™ Knight Series Safes incorporate a solid steel exterior of 3/16" minimum thickness, plus an 11/16" reinforced door frame with a 2" structural striker for rigidity. The Knight's wide-access door provides more visibility, fast and easy access, and includes corner shelving for convenient handgun or accessory storage.
STOP DIGGING FOR GUNS!

THE GUN YOU WANT
SPINS TO THE FRONT
| | | |
| --- | --- | --- |
| WIDTH | 32.25" | |
| DEPTH | 35.5" | |
| WEIGHT | 1200* | |
*WEIGHT VARIES BASED ON OPTIONS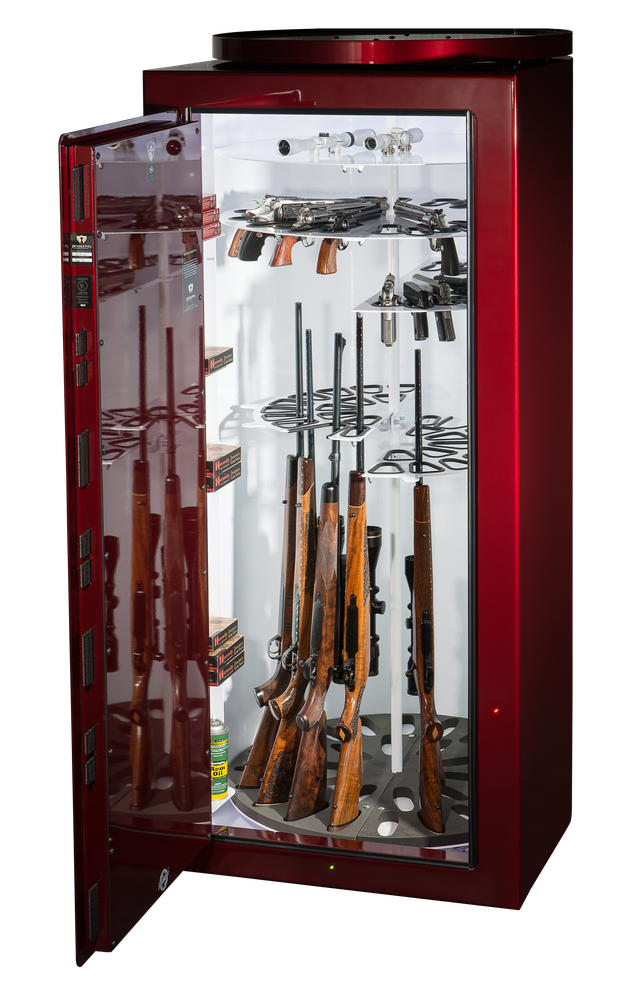 LEFT-HINGED DOOR (OPTIONAL)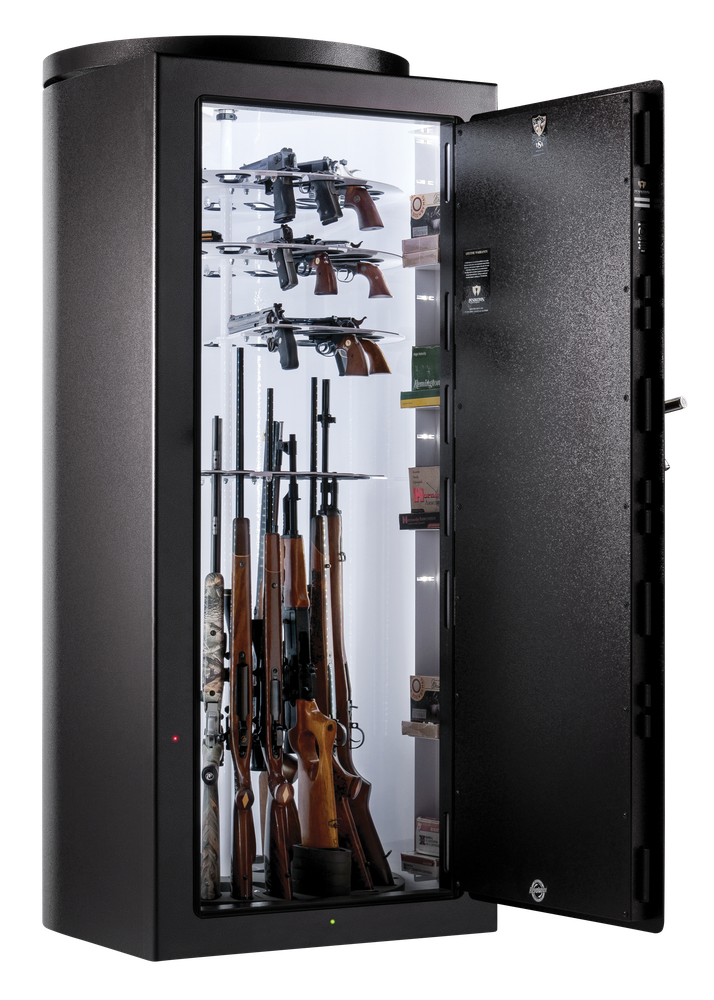 WIDE ACCESS DOOR
CORNER SHELVING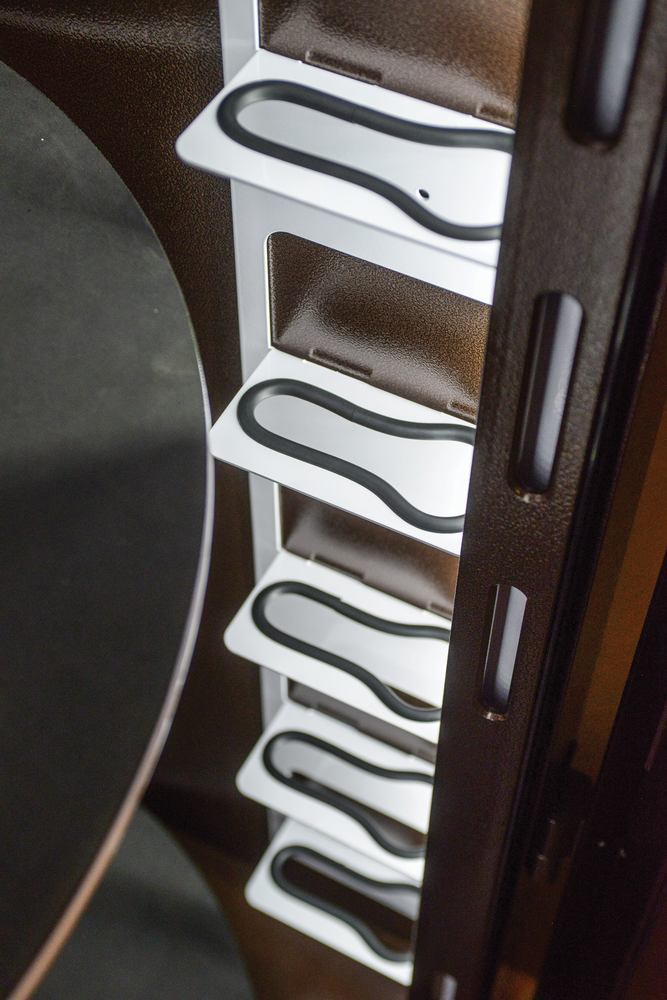 FOR HANDGUNS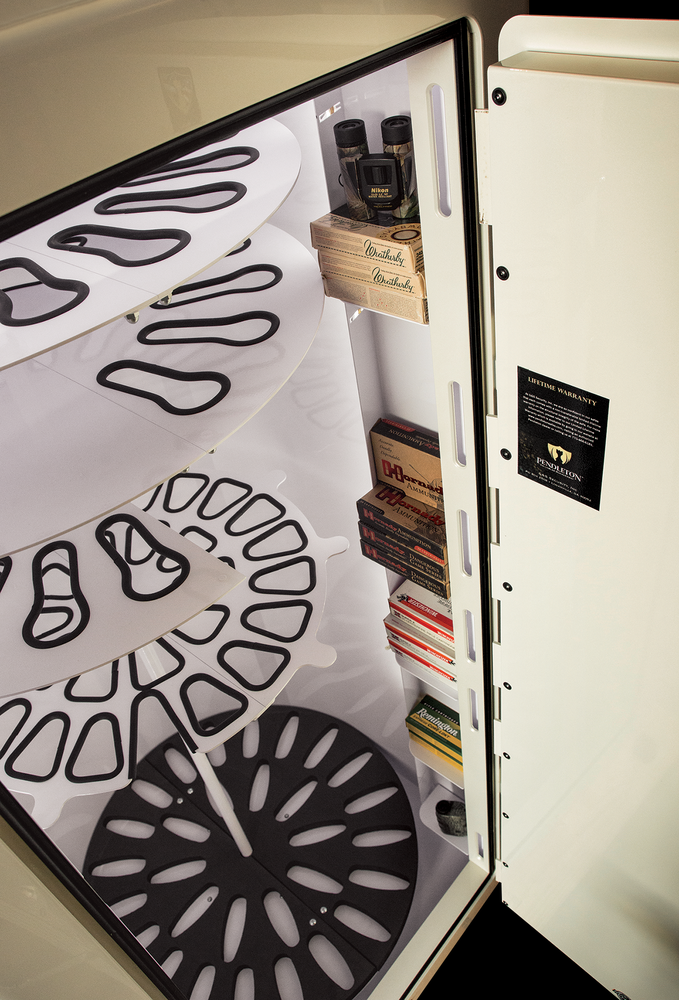 FOR STORAGE (OPTIONAL)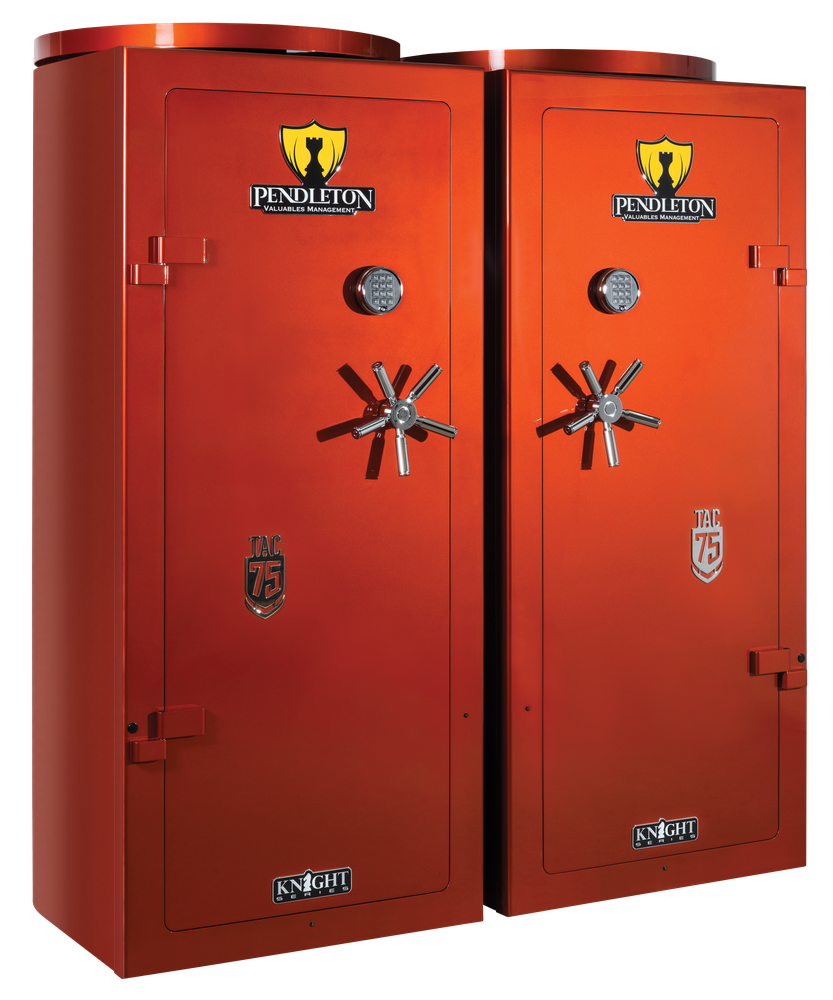 A PERFECT MATCH
MAKE IT A PAIR
Take your existing Knight Series safe and make it a matched pair. Whether you want to add to your firearms collection, store jewelry and valuables, or do a little of both – a matched pair safe is the perfect complement to your existing Pendleton or management solution for your extensive collection. Opposing doors open from the center, so they never touch. You'll enjoy full access to both units – putting your entire collection at your fingertips.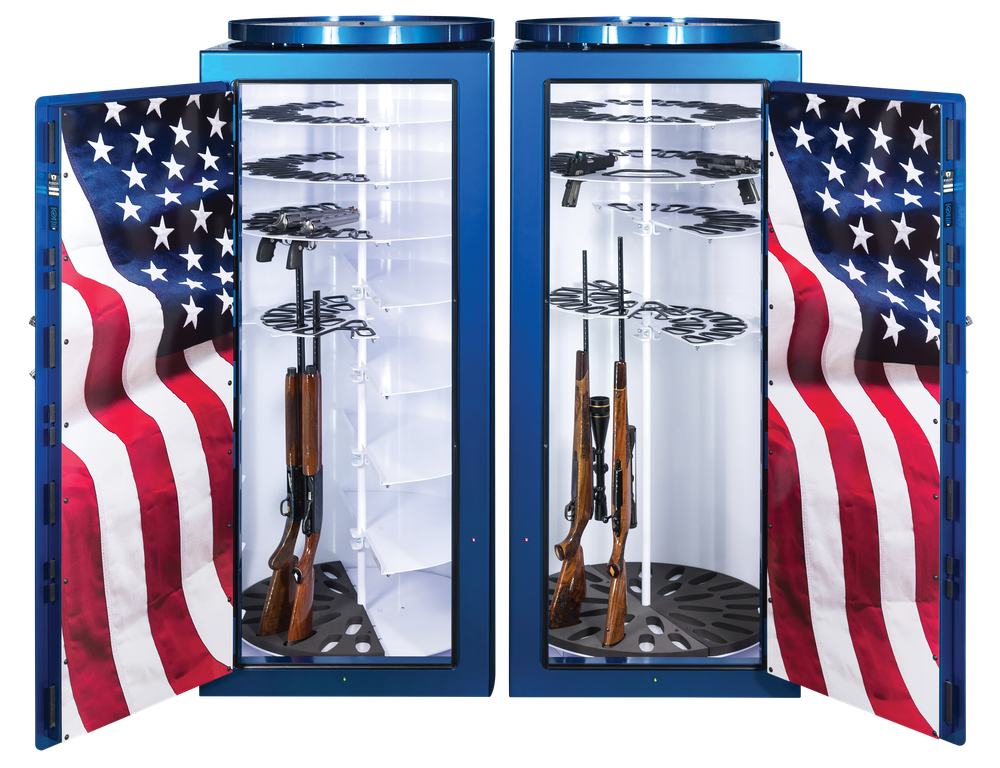 Knight Series safes are available in a variety of colors and finishes determined by your choice of Level.
Several samples are shown below with a variety of available options.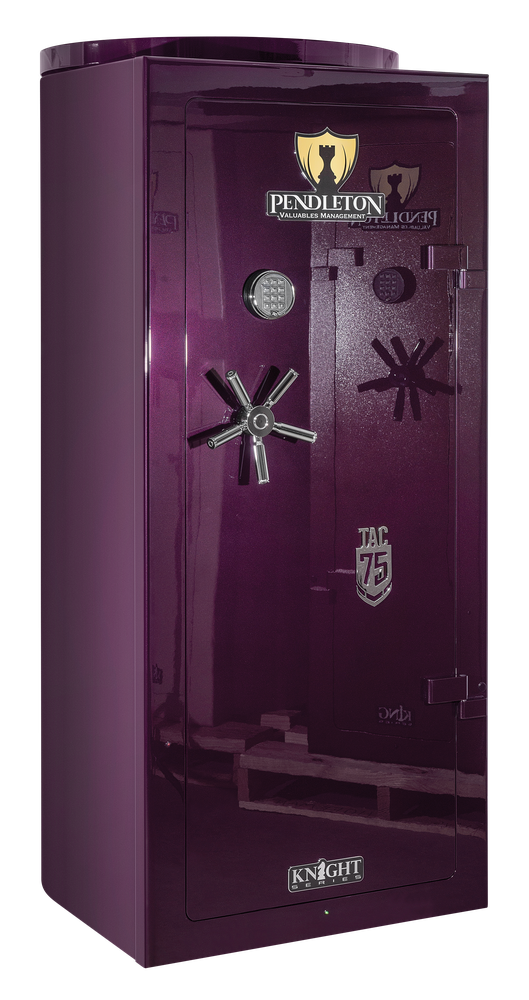 AMETHYST GLOSS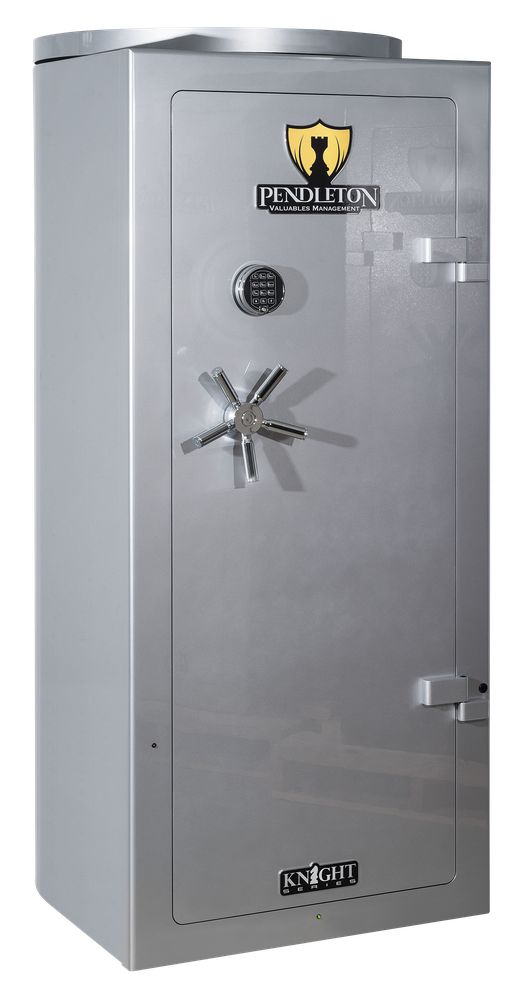 SILVER GLOSS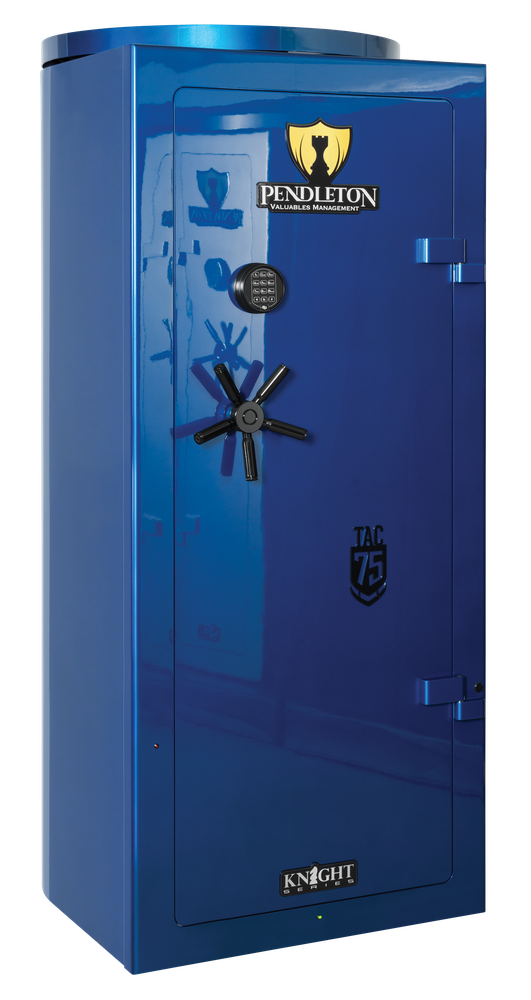 LOYAL BLUE GLOSS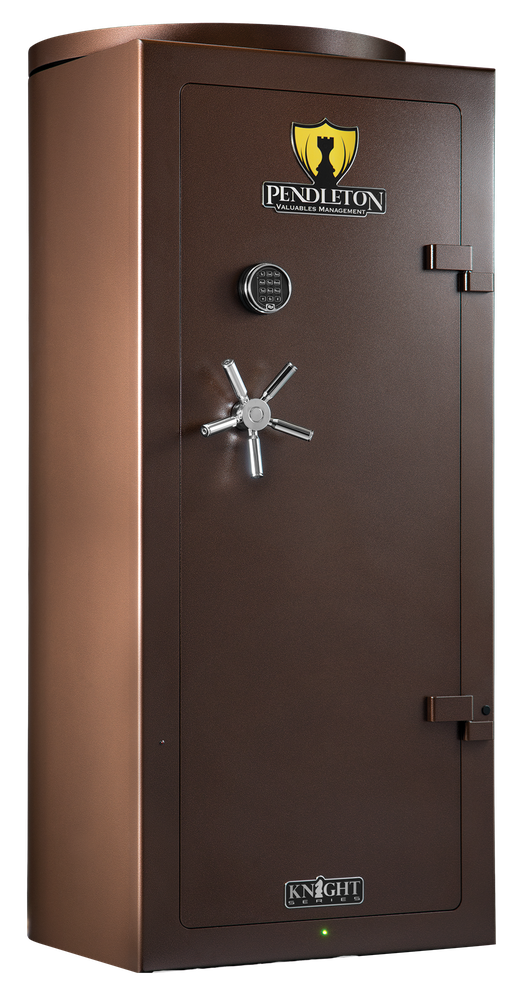 ANTIQUE COPPER TEXTURE
KNIGHT SERIES SAFE PRICING
PENDLETON SAFES ARE CUSTOM BUILT AROUND YOUR COLLECTION AND SOLD FACTORY DIRECT.
GENERAL PRICING IS PROVIDED – HOWEVER, FINAL PRICING IS DETERMINED BY YOUR CHOICE OF SERIES, LEVEL, AND LAYOUT OPTIONS PLUS ANY PERSONALIZATION OR UPGRADES.
SPEAK WITH A SPECIALIST FOR PRICING DETAILED AROUND YOUR NEEDS.
Ready to order? The process is simple!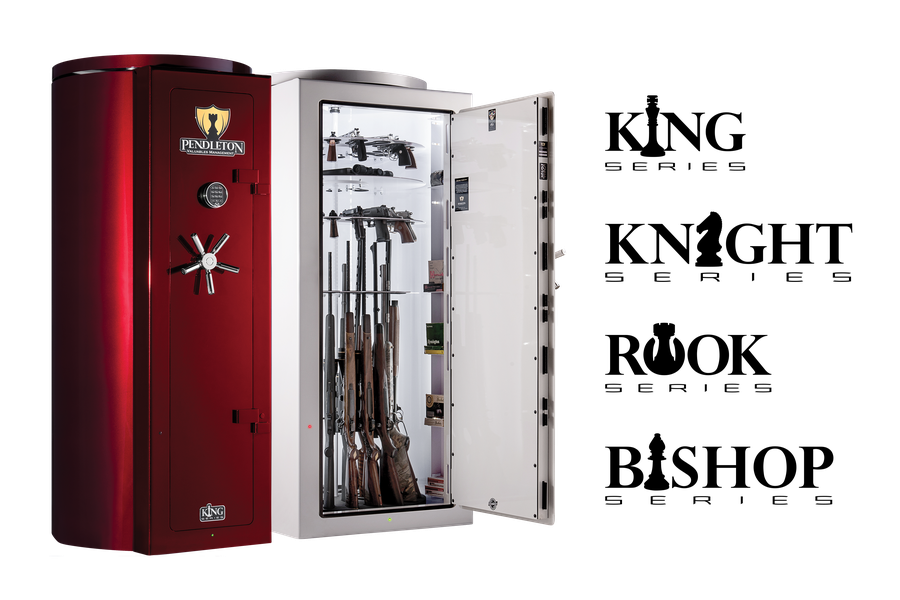 Choose Your Series
Any Choice is Right! Pick the feature set that works for you. Rest assured, quality and security carries the Pendleton name.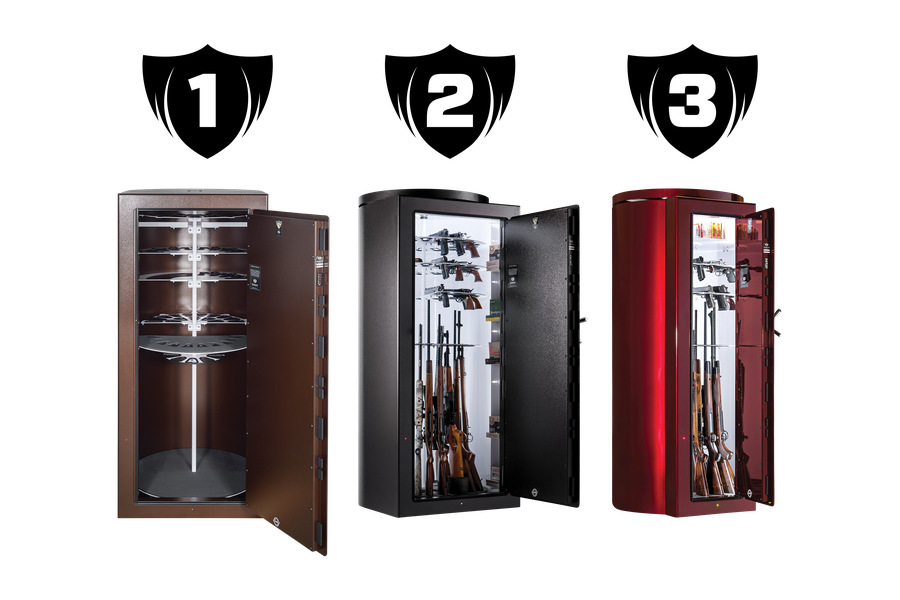 Choose Your Level
Each level features a unique look and feel with the same Pendleton standard of quality and security.

Start Your Order
Place a deposit to schedule your safe today! Call us at 770-466-6181. Pendleton Safes are custom built around your collection!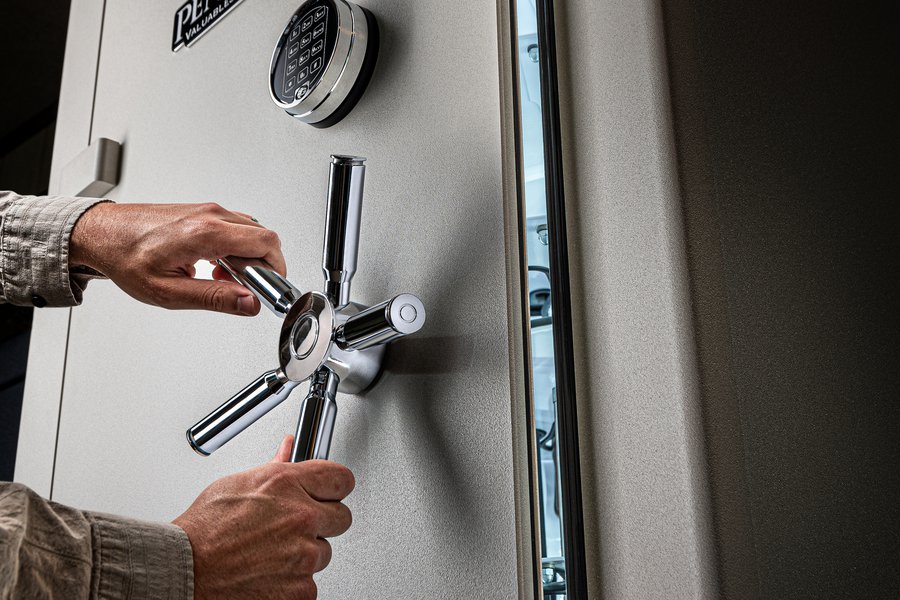 Choose Your Layout
Pick from available layouts or take advantage of the specialized configuration service included with your order to maximize the design.